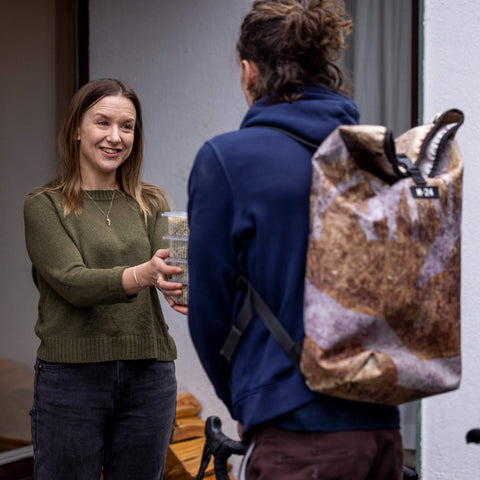 [Combo] Sprouted Mung Beans & Broccoli Sprouts Delivery
Health starts with maximising nutrients & there are few better places to start than broccoli sprouts (40x more nutrients than 'normal veg') and mung beans that have up to 6x the antioxidants than normal mung beans and a decent source of protein.

But why don't people already eat more sprouts? Well, let's be honest: they're annoying to grow and don't taste as delicious as many other foods.

Solution? 
Have them delivered and have healthy decision making taken care of for you!
What do you get?
🌱 30g servings
📦 FREE delivery to your door🚲 [Wicklow Delivery Only]
♻️Re-usable packaging* (or use our glass containers to remove 100% of plastic)
Broc sprouts nutritional label:
Sprouted mung bean nutritional info:
*leave empty boxes outside for weekly collection and re-use a limited number of times. Ideally, purchase one-off glass boxes to remove plastic entirely (linked separately on site)♻️